Press Gallery
Hot Bidding Spirals Upwards At Butterscotch Auction
March 2017
BEDFORD, N.Y. — With 770 lots in a one-day sale, Butterscotch Auction's March 18 whirlwind provided a little bit of everything. Bidders were offered fine art that spanned Old Masters to Modern works, furniture from the Eighteenth to the Twentieth Century, ephemera, Asian works, carpets, estate jewelry and, of course, plenty of surprises....
Classic & Contemporary Chinese Art Excites Bidders, Busts Estimates
November 2016
BEDFORD, N.Y. — Estate fine art dominated a single-session auction conducted by Butterscotch Auction Gallery at Bedford Historical Hall on November 6. Headlining the sale was a mixed media on silk-lined paper of figures by a coastal residence attributed to Feng Zikai (Chinese, 1898–1975), which sold for $180,000....
Fine Art of a Father's Day Sale
June 2016
BEDFORD, N.Y. — It was a sunny and warm Father's Day in this picturesque Westchester County village on June 19, but that did not keep serious collectors at home as a still life with carnations, a bird's nest and other flowers and insects by Jan Van Huysum (Dutch, 1682–1749) elicited a robust price and enthusiastic applause inside Historical Hall. Just 20 lots in from a diverse estate sale...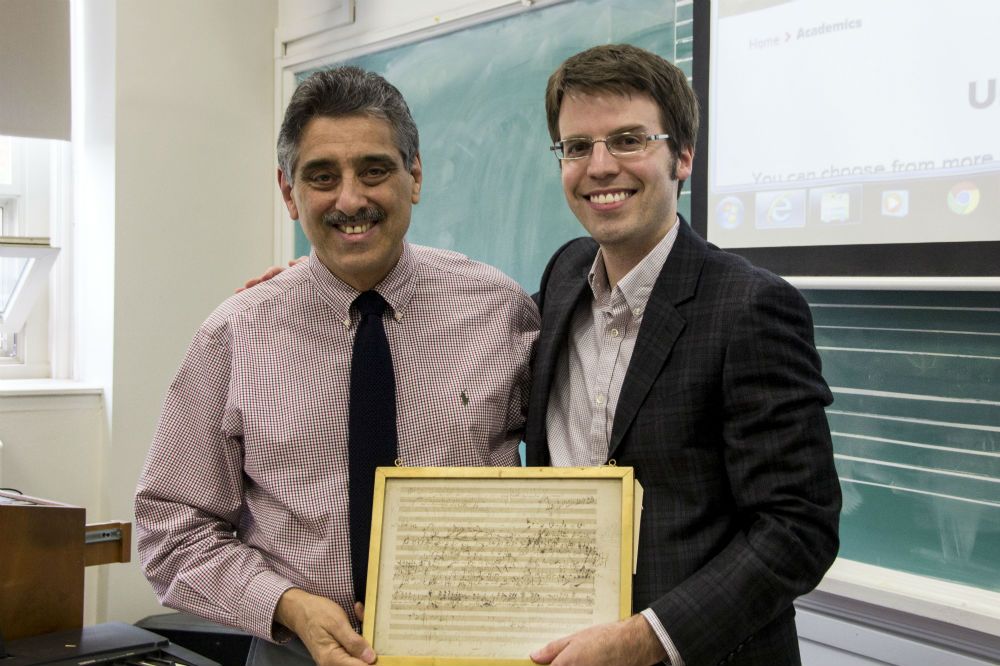 Authenticating Beethoven document was its own opus
December 2015
On the surface, Mel Comberiati and Brendan Ryan make an unlikely pair of sleuths: a passionate professor of music and his former student, a composer of classical music.
What they share is a deep love and respect for the work of Ludwig van Beethoven.
Comberiati, who teaches at Manhattanville College...
Beethoven Musical Manuscript Scores $120,000 At Butterscotch Auction
November 2015
A newly discovered autograph sketchleaf by Ludwig van Beethoven headlined Butterscotch Auction's November 22 sale at Historic Hall, selling for $120,000 including premium.
The sketchleaf was discovered by one of the gallery's appraisers, Brendan Ryan, in a Greenwich, Conn., home....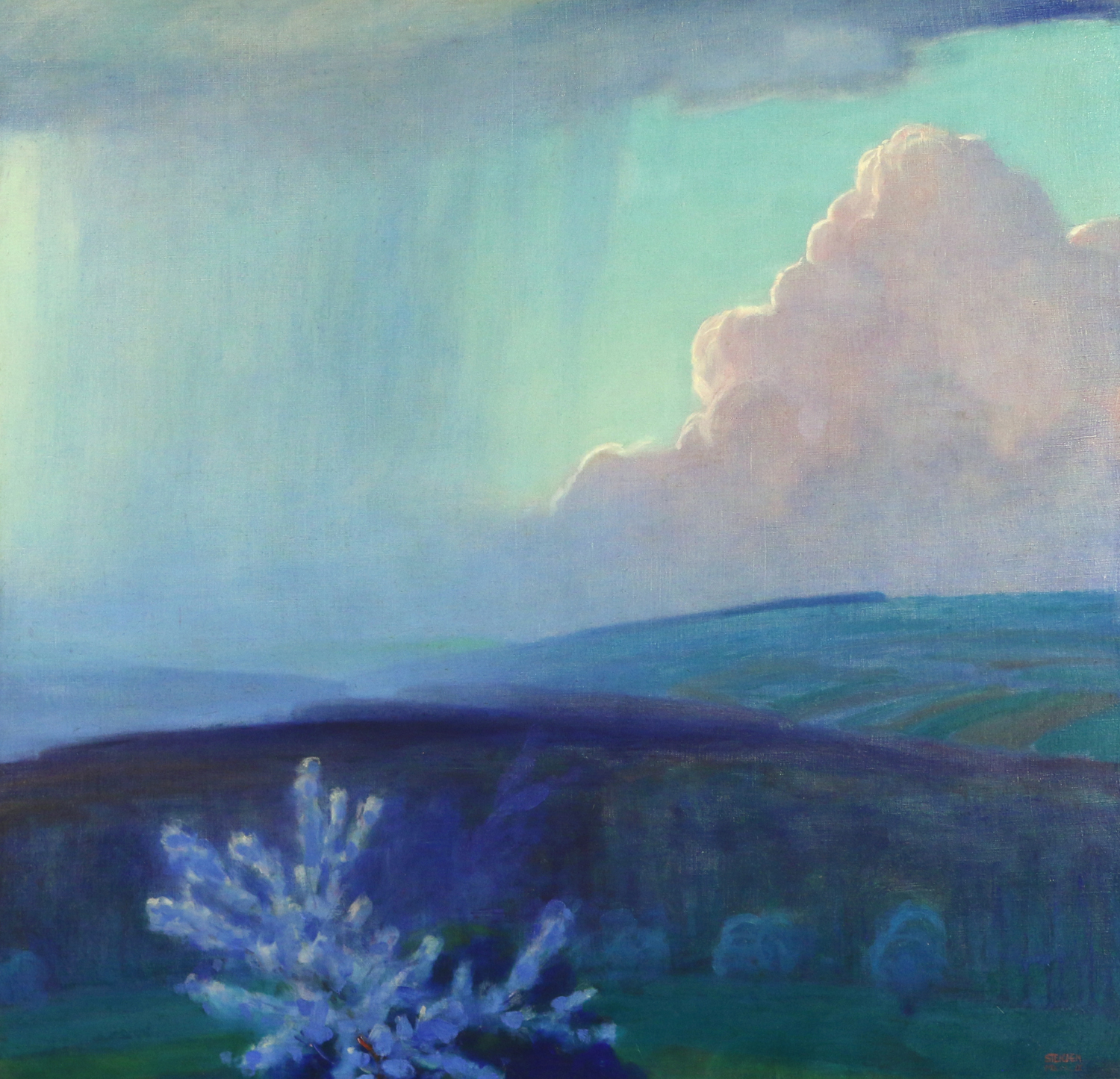 Beethoven, Rare Steichen & American Art Earn Applause
November 2015
Observing the staff of Butterscotch Auction Gallery assemble and conduct an auction amid the quirky nooks and crannies of Bedford's Historical Hall, the 1806 building owned by the Bedford Historical Society and rented out for private parties, meetings and exhibitions, is not unlike watching a well-oiled military logistics crew in action. Leading up to the November 22 auction...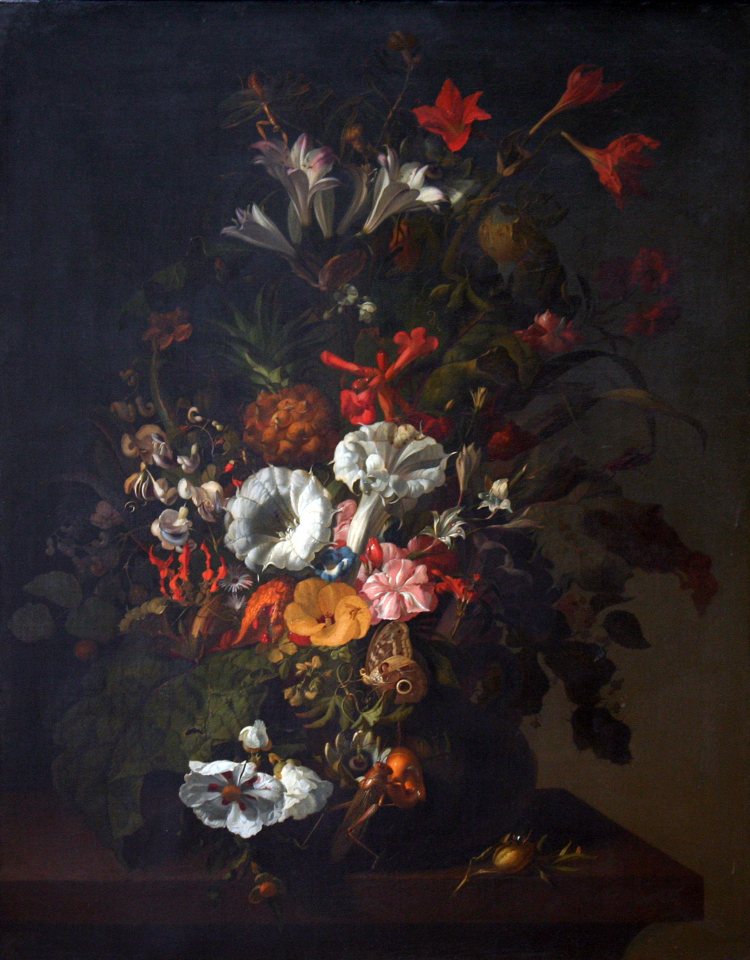 Rachel Ruysch Still Life Sets Artist Record At Butterscotch
February 2012
At Butterscotch Auction Gallery's February 12 estate auction, a monumental still life painting by the Dutch Golden-Age painter Rachel Ruysch (1664‱750) sold for $2.4 million, setting a new world record for the artist at auction. The painting was signed and dated 1700, and at 44 by 35 inches, is one of the largest Ruysch paintings to have ever come onto the market...
Miniature Chest Brings Mammoth Price in Bedford, N.Y.
July 2000
Paul Marinucci and his wife, owners of Butterscotch Auction Gallery, knew something was afoot before their July 16 estate sale as they fielded many calls for one lot: a miniature folk art chest.
"People were asking us what the buyers' premium would be above $50,000," said Marinucci....